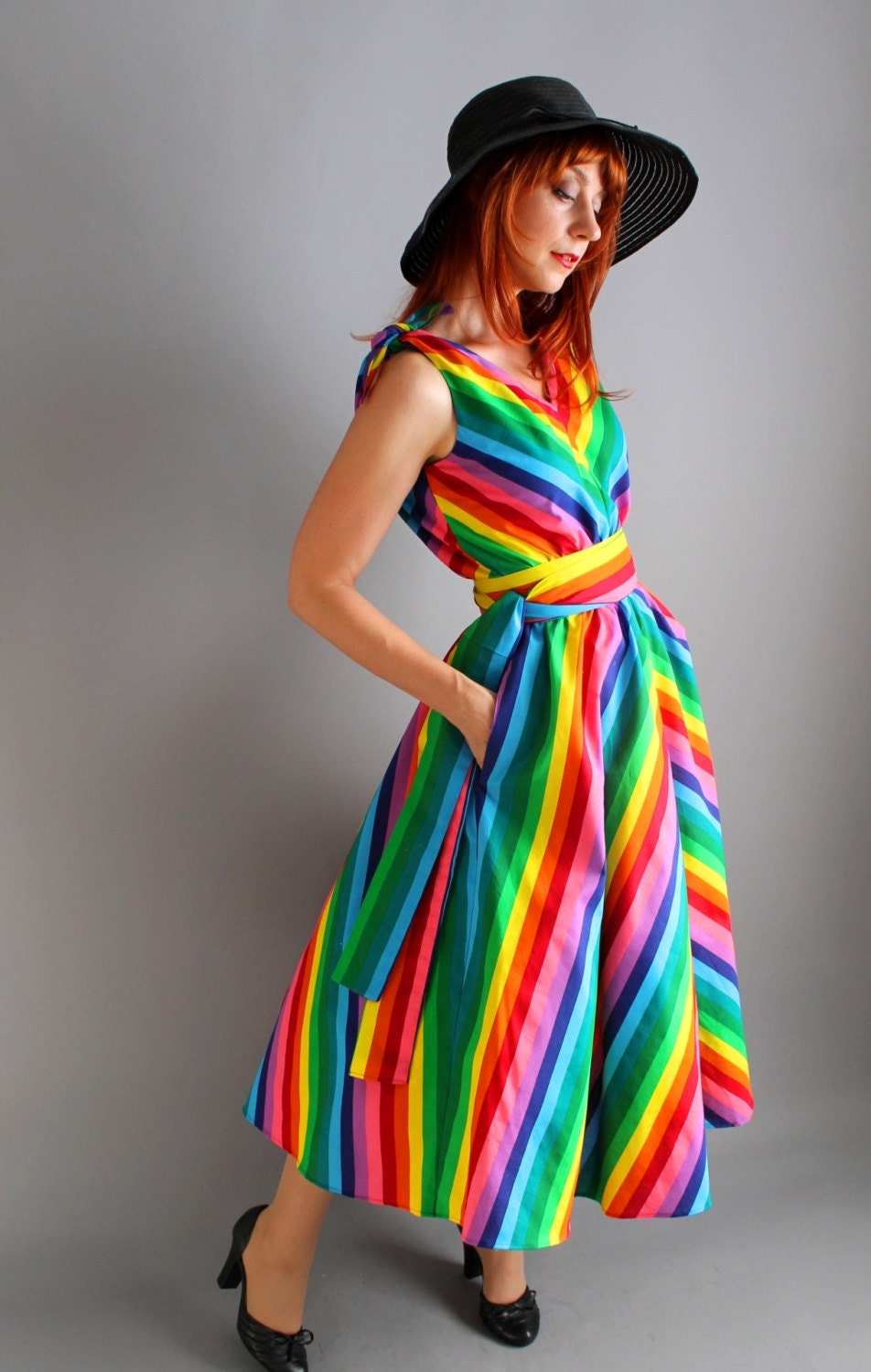 This bright rainbow dress from
GoGo Vintage
would be perfect for a Pride Parade! I don't know if I'll attend
San Francisco's 2014 festivities
--people
en masse
are not my favorite thing--but such a lively, colorful frock warrants an equally lively, colorful excursion. Brunch is adventurous, right?
Anyway, the lady behind the shop agreed to answer my questions about her process and inspiration. Without further ado...
Fashion Fragile:
Why the name "GoGo Vintage"? I assume it harkens back to go-go dancers and their famous boots--I even think of
the George Michael song
. I'm especially curious because your inventory doesn't strike me as typical clubwear. What does the term mean to you?
Karyn:
The shop name came about from a long list, and I kept bugging some friends and family and went through the list and noted which names they kept saying "yes" to. GoGo Vintage ended up at number one and so that was it! If it conjures up images of go-go dancers for some and reminds others of a song, that's great. It just sounded memorable to me and I wanted a name that stuck with people, that had some positive energy to it.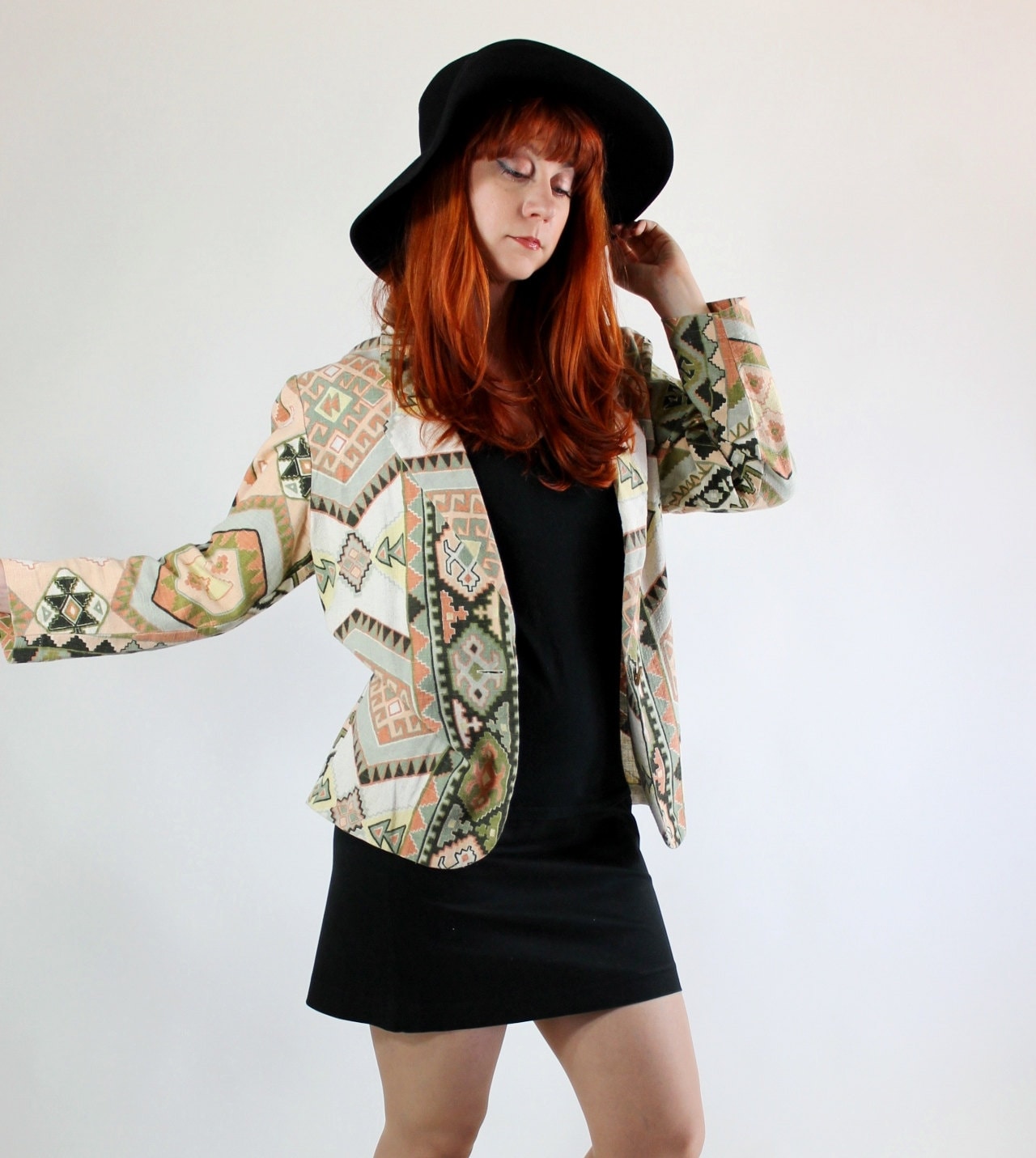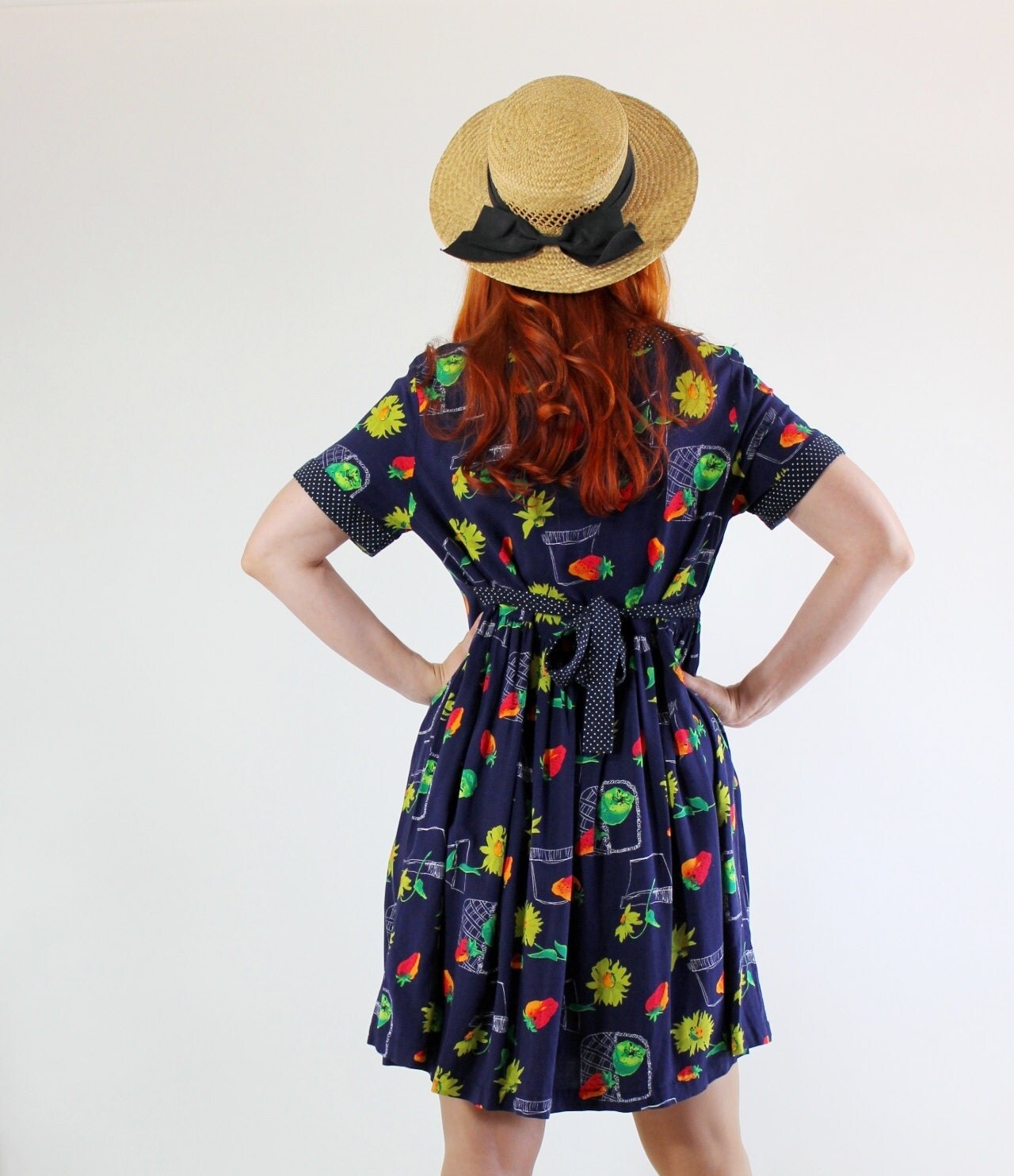 Fashion Fragile:
I can tell that you put a lot of care into styling the pieces in your shop. Do you aim to capture the spirit or aesthetic of the garment's original era? Is that difficult? What effect do you think it has on customers?
Karyn:
A huge influence on the styling would be my obsession with fashion photography from the early 1900s through the present day. I'm perfectly happy spending an afternoon in the library poring over back issues of
Harper's Bazaar
and
Vogue
, and I have managed to begin a bit of a reference collection of my own. Through quite a bit of trial and error I've attempted to channel what I've studied into the images. Sometimes it all comes together (hair, makeup, right pose, lighting, etc.) and certain images manage to make a connection with viewers. Even a 1980s dress that looks like a fit and flare dress from the 50s can look like the real thing if the right elements come together in the image. For me, fashion images of the past are just pure escapist pleasure, and if someone out there gets a thrill from what I'm putting together then I truly feel gratified.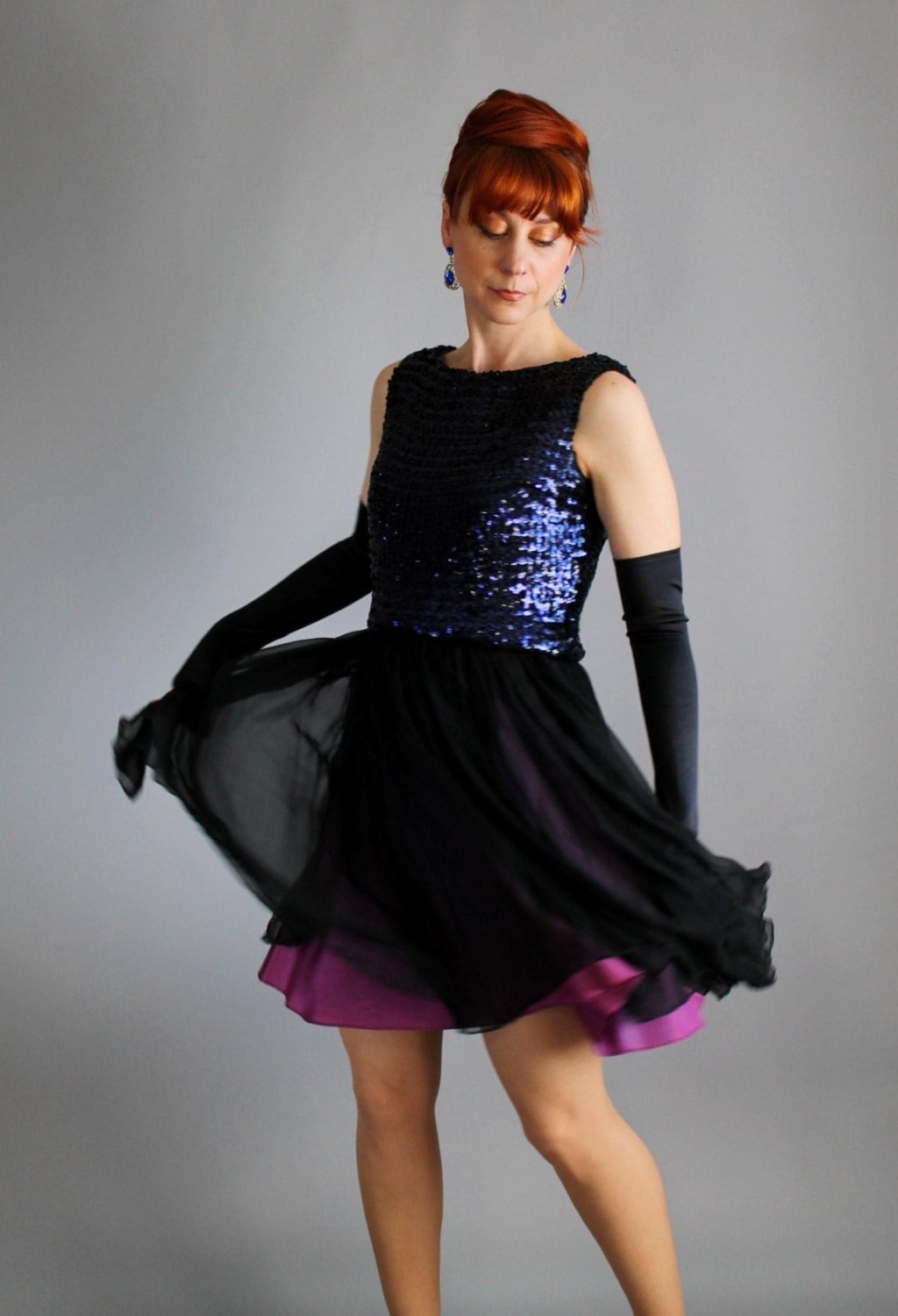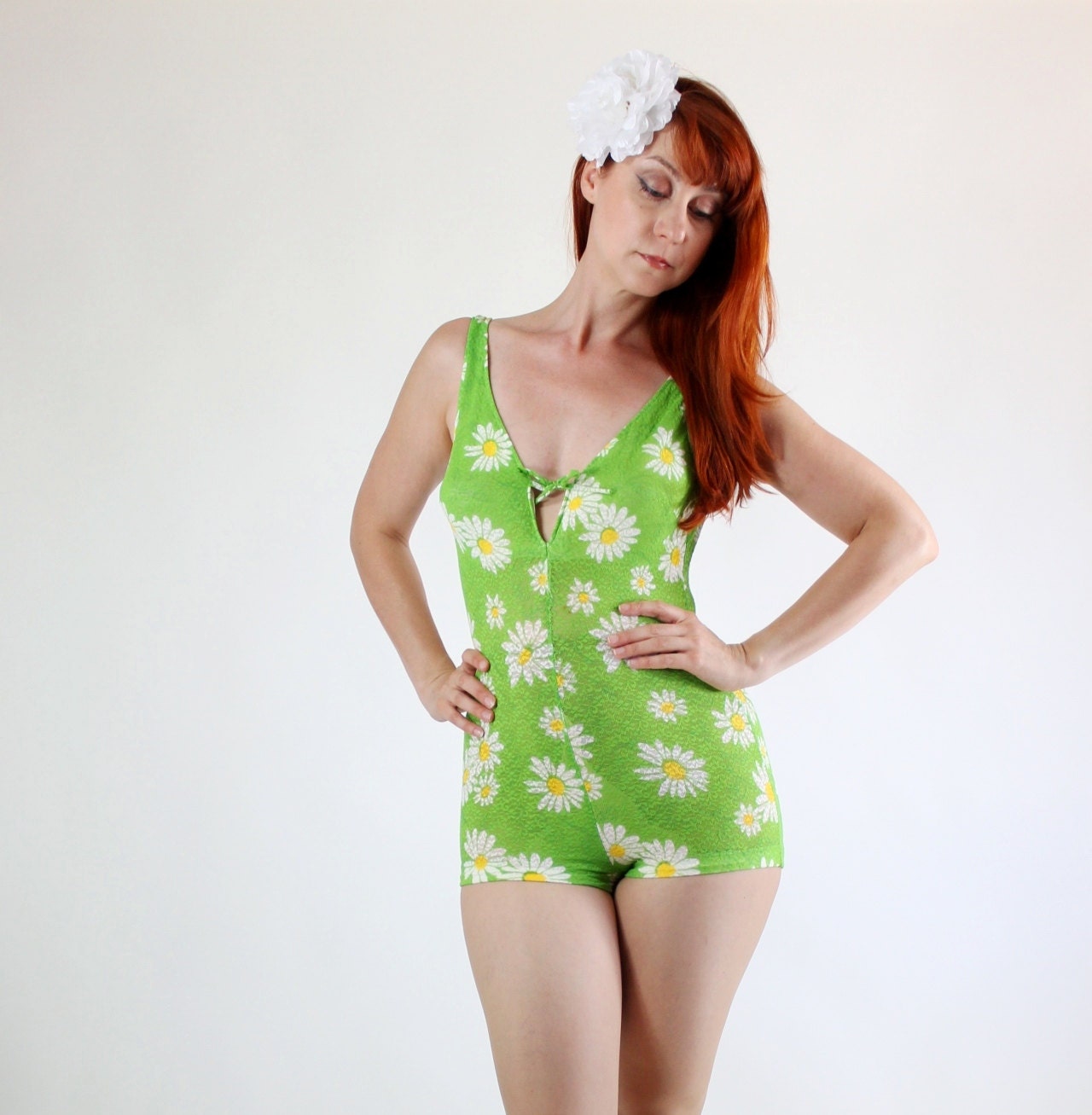 Fashion Fragile:
Do you have a personal favorite decade of fashion? If so, why?
Karyn:
My personal favorite decade of fashion is the 1920s, reaching a bit into the early 1930s. That was when fashion truly shifted into the modern era. I visited an exhibition at the Phoenix Art Museum last year (which has
an impressive Costume Institute
) of 1920s garments, and it was beyond amazing. There were many Chanel and Vionnet evening dresses and daywear, and the beadwork and fabrication were unforgettable. I do enjoy the gender-bending that went on during that time in fashion as well. With what I personally wear, I always seem to revert to looks and fabrics that were in vogue during that time. It was just so comfortable and chic!
Fashion Fragile:
With almost 4,000 sales, you're an Etsy veteran, at least as far as I'm concerned. What do you wish you had known from the beginning?
Karyn:
When I first started on Etsy, the shop was really just a fun way for me to make some extra money, so I didn't use the best camera that I could afford, analyze the lighting, invest in backgrounds... all the stuff that needed to be figured out before launching. Over the past few years thank goodness I've evolved, bought a much better camera and learned how to use it well. My advice to any Etsy newbie would be to know your look and your story before launching, because I didn't quite know at the beginning what mine was, and I wish it had been more clear. My husband as the person behind the camera has assisted a great deal along the way. Being as direct and accurate as possible in communicating with customers about the product is incredibly important.
GoGo Vintage is on Twitter, and please feel free to do some browsing!