I love this cardigan. I don't remember how/where I got it, but I suspect that it was a gift, because I'm bad at buying useful basics. It's not exactly an exciting piece--the purple is dark enough to serve as a neutral--but the shoulder details add some subtle interest.
Layers for maximum coziness. You can see my socks under my (fleece-lined!) leggings. Oh well--as I said, warmth and comfort were the priorities here.
In other news, BUNNY!
$12 print on Etsy
: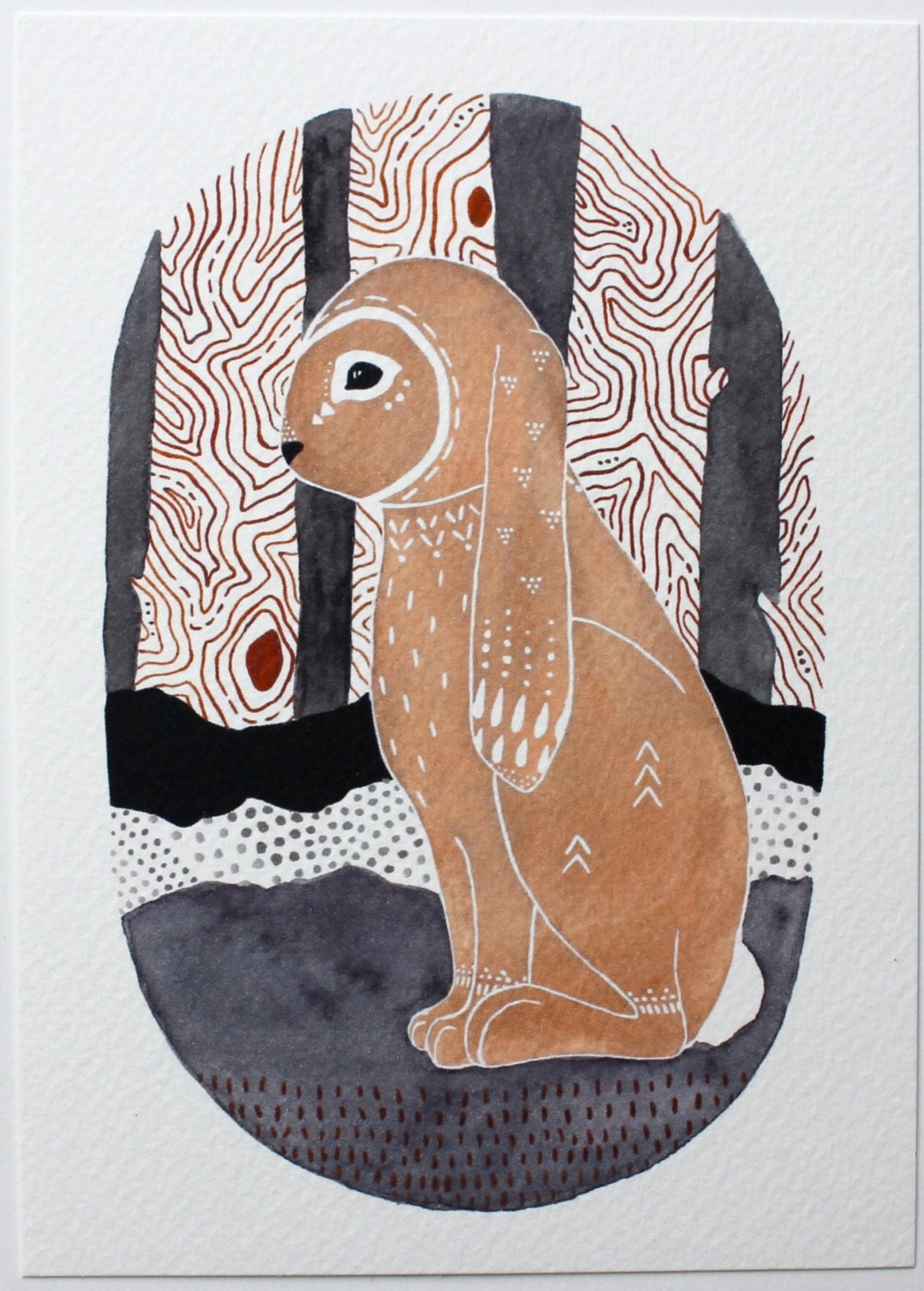 I think my next tattoo is going to be an illustration of a rabbit. Probably a realistic line drawing (
example
) rather than stylized like the image above.