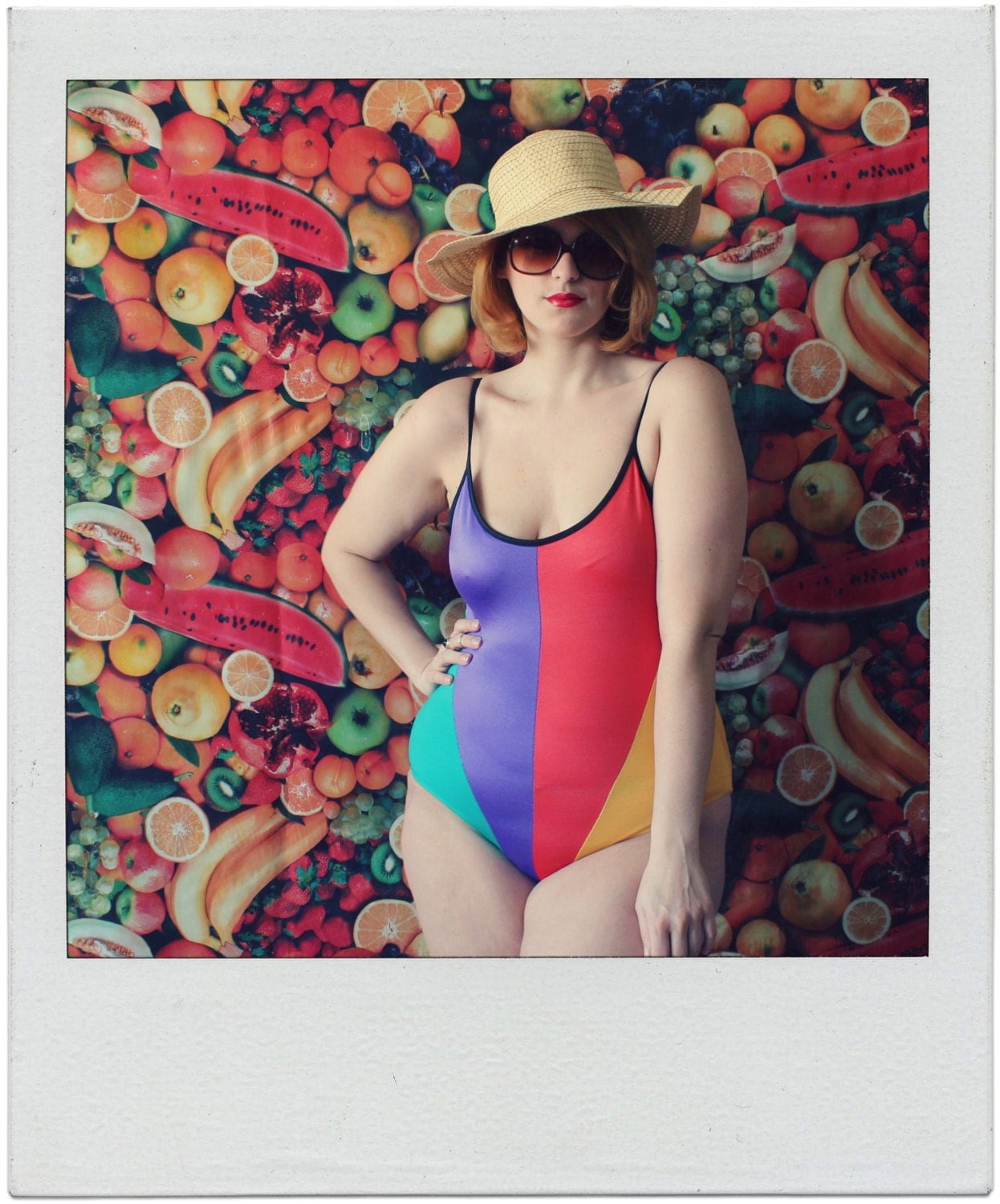 June is about to begin. I don't know about where you live, but around here the sixth month of the year means SUMMER! Okay, according to the calendar, summer officially begins on June 21st, but let's not nitpick. Swimsuit season is already upon us, and that means it's the perfect time to learn more about
Brown Bag Vintage
, if
that rainbow '80s one-piece
is any indication. Which it is. Michelle, the lady behind the shop, kindly answered some questions about her process and progress as an Etsy expert...
Fashion Fragile:
I
read
that you started Brown Bag Vintage after being laid off from a job in finance. Even though you had some prior experience selling online, it must have been nerve-wracking to gamble on success as an indie online retailer. Did you feel confident from the get-go that your business would take off? If not, how did you cope with the anxiety?
Michelle:
I was lucky enough to have been given a two month advance notice that my job was coming to an end, so I took that time to make my transition from eBay to Etsy. It wasn't a terribly slow start, but once one of my items was featured in an Etsy newsletter, I was positive that I could make it work. You get out of it what you put into it--when I hit slumps, I took time to reevaluate what I was doing and made tweaks to my process until I was happy with it.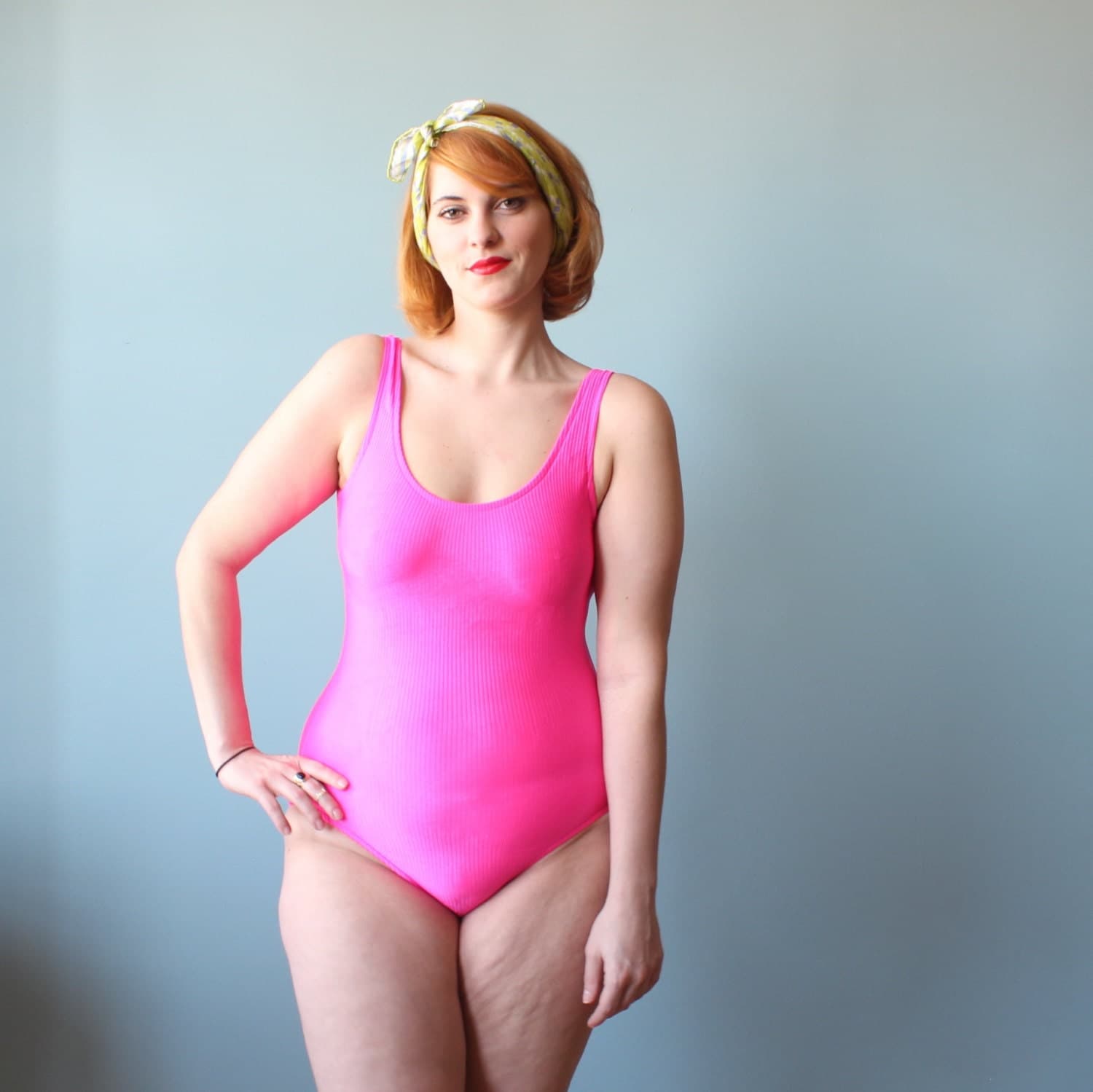 FF:
Something really awesome about Brown Bag Vintage is the range of sizes available, and the beautiful variety of your models. Unabashedly embracing body diversity is very unusual on Etsy (and throughout the fashion industry, but that's another conversation). How did you decide to sell to women both large and small? Have there been any difficulties involved?
Michelle:
Since my models have always been so small, I shied away from purchasing larger items. But sometimes they were too good to pass up, so I ended up purchasing them and pinning them on my size 2 models. I see a lot of shops doing this but it didn't sit well with me. I work with a friend now who was pretty adamant about upping our available size range. The items I posted always sold so I knew there was a market for it. We continued to purchase plus items and shorten hems on too long dresses until we had enough for a full shoot.
Liz was our first plus size model, who has been with us for about a year, and I can't say enough good things about her. Once we started posting listings from the first shoot,
we started to receive random messages from "window shoppers" thanking us for including larger sized models
. We knew we had to keep it up.
The challenge we have is making sure that all the plus size items are equally as cute as our smaller sized items and I think we're doing a pretty good job at that (even if it means endless hours of hemming!). We want buyers to randomly come across the shop and be able to find something no matter what their size because
everyone deserves to treat themselves to something special to wear
. [Bold added for emphasis.]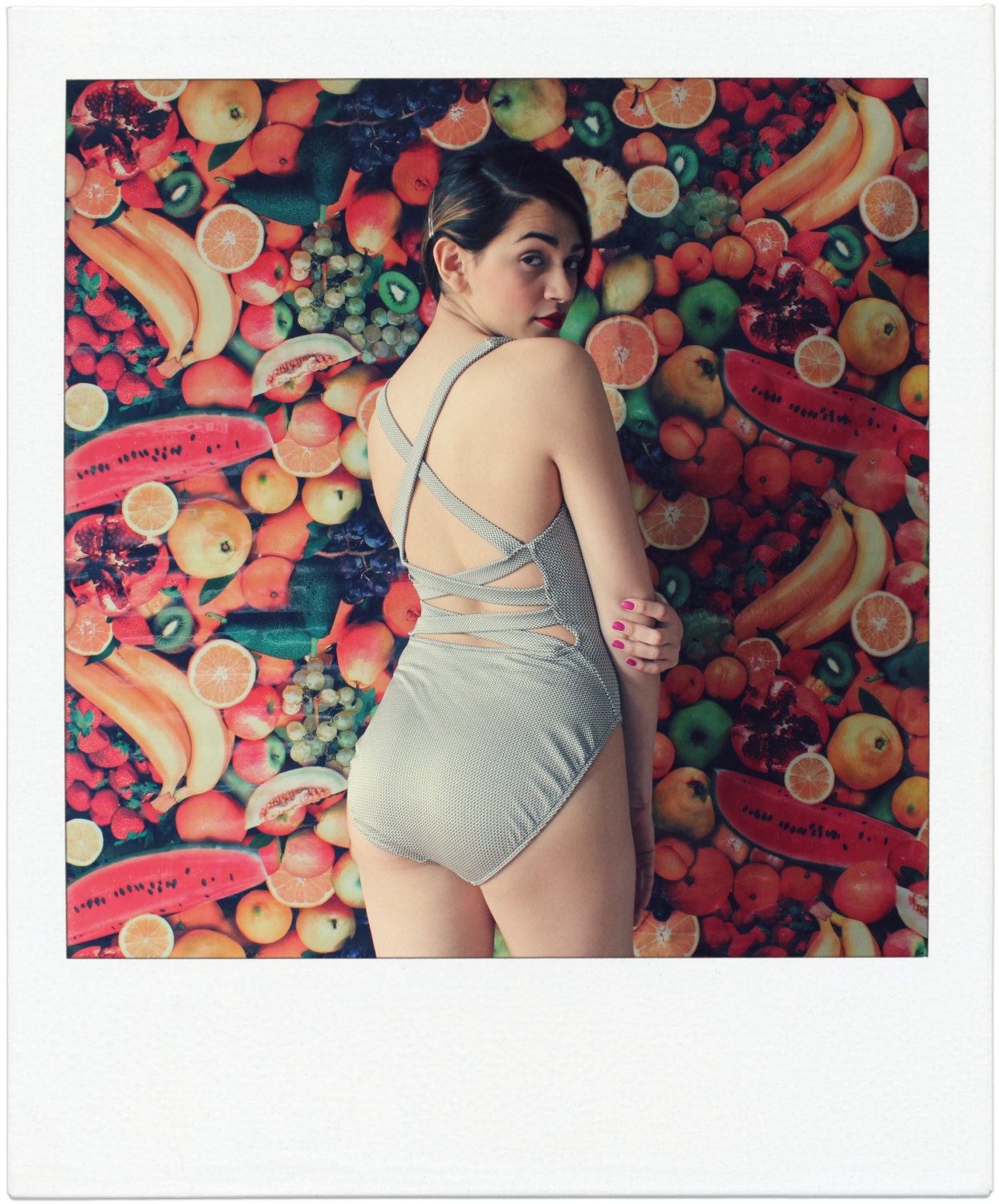 FF:
What do you wish you had known from the beginning?
Michelle:
I wish I would have known to hire a model from the get go--it would have saved me so much time! I tried hangers, mannequins and dress forms but nothing worked as well as a real person. I convinced two of my friends to model for me but once sales started picking up I decided to place an ad on Craigslist and found a girl who was as excited about vintage as I was. She modeled for the shop once a week for over a year, the best Craigslist find ever!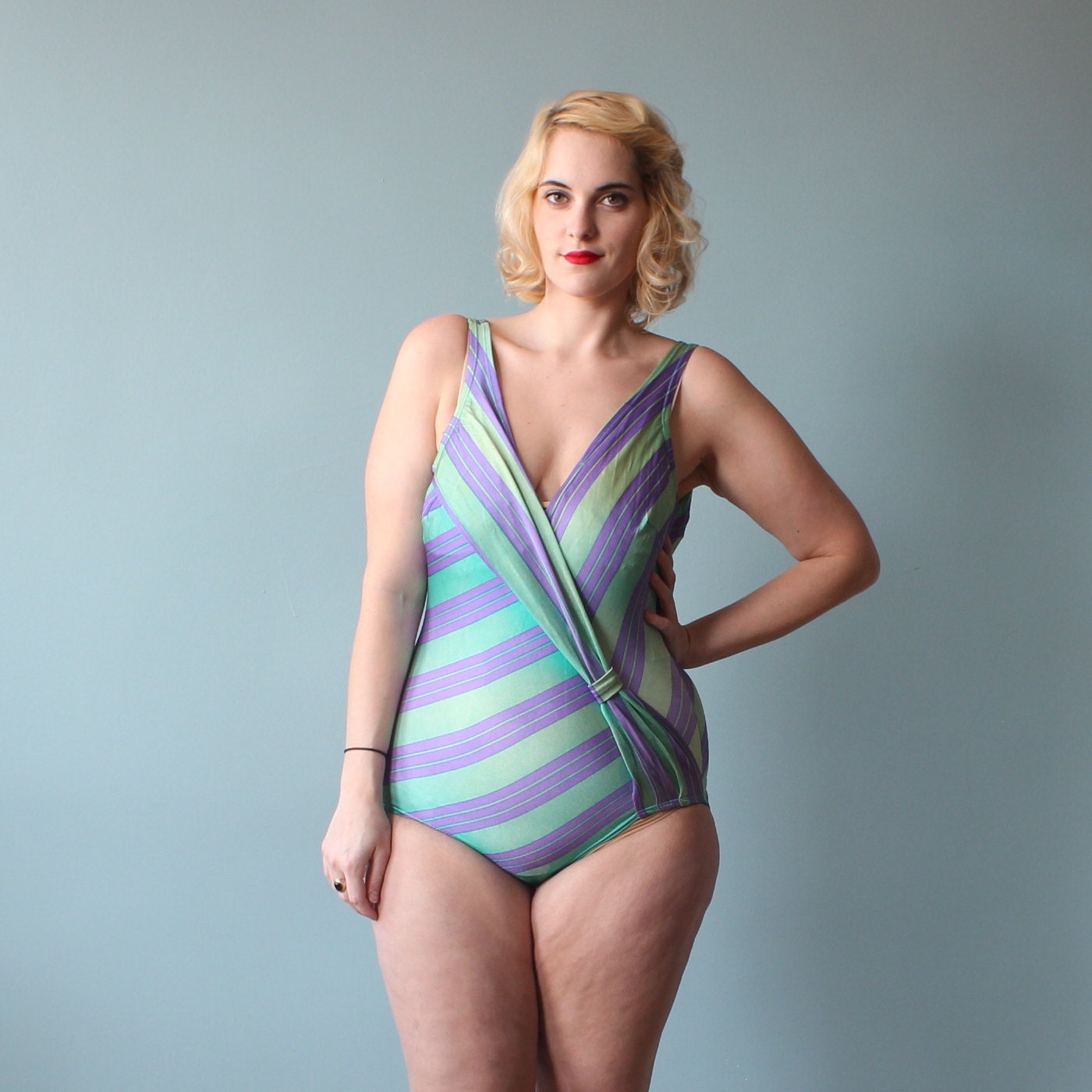 FF:
When you started Brown Bag in 2008, there must have been far fewer online vintage shops than there are now. Have you had to deal with increased competition? Any general observations about the trend?
Michelle:
There are so many more vintage shops on Etsy then there were back in 2008 but I'm positive there's room for all of us! I was introduced to Etsy by a friend who had her own vintage shop and immediately fell in love with its sense of community. The marketplace has empowered so many people to do what they love for a living and I am lucky to have been one of them so I won't stop encouraging people to open their own shops (even vintage sellers!). I should also mention that I gave up the full-time seller status for a full-time position at Etsy so I can't stop singing its praises.
I'm a fan of Etsy too--even more so after having met Michelle! Links to check out: BBV swimwear, BBV sale/clearance, Instagram, Facebook, & Twitter.