August & Rudy
is running
a summer sale
with more than 100 items reduced by 50%, so now is the perfect time to meet the shop! Jo Donofrio answered a few questions about her experiences selling vintage online:
Fashion Fragile:
August & Rudy started out as "Sloppy Jo's Sloppy Second's", a punny play on your own name and the nature of thrifting. Why did you decide to switch things up, and how did you pick the new moniker?
Jo:
"Sloppy Jo's Sloppy Second's" worked when I first opened my shop, with its kitschy feel and playful pun, but later I began making changes to my photos and overall design. This triggered the need for a new title to suit my transformation. Thus August & Rudy was born. The name derives from two family members that I wanted to honor and remember. Aside from honoring family, I feel that the name really supports my more streamlined modern-meets-vintage approach.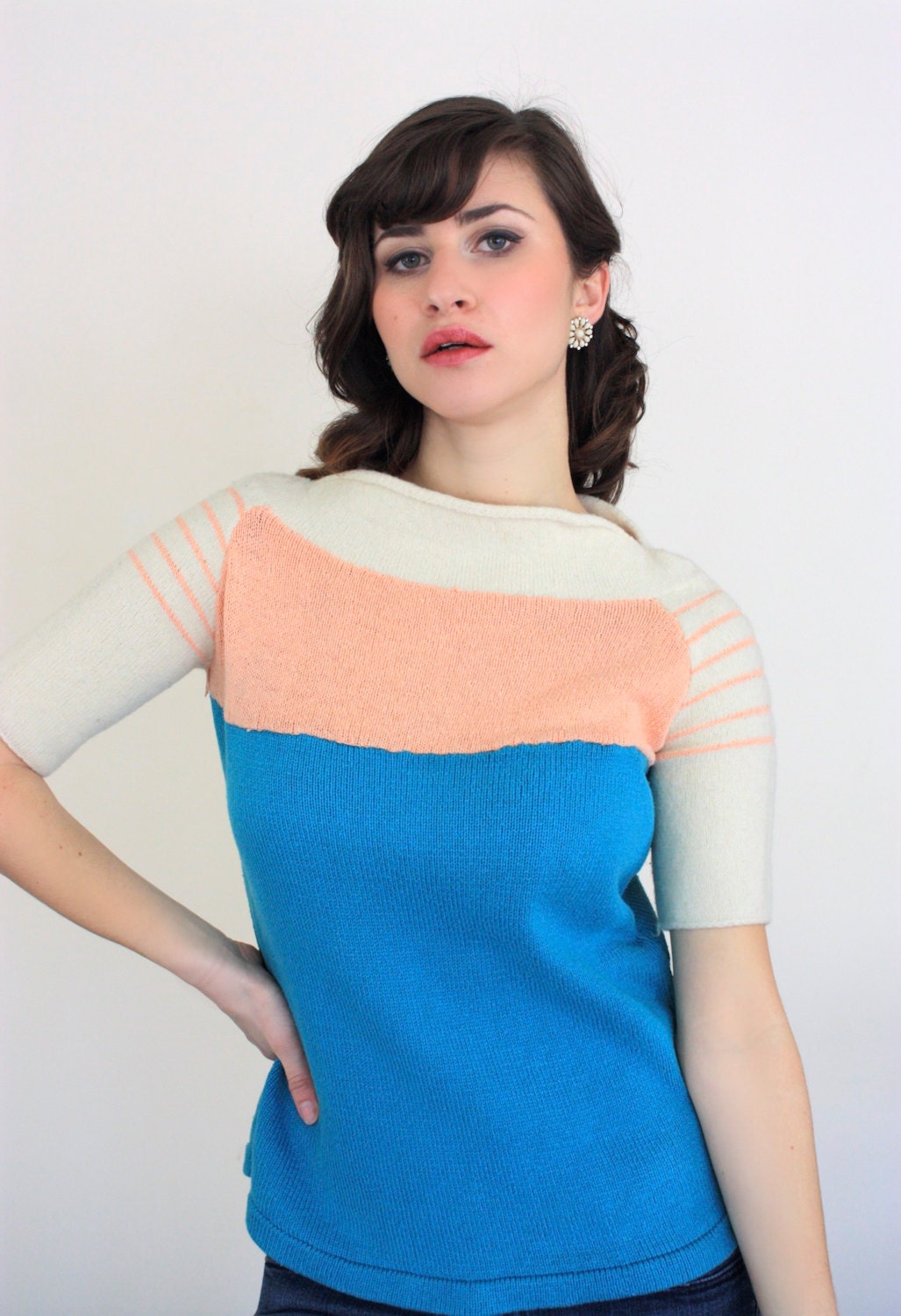 Fashion Fragile:
You describe your shop as "a one woman operation", meaning that you must perform a broad variety of duties. Which aspect of running August & Rudy do you find the most enjoyable and/or fulfilling?
Jo:
Most definitely, the thrifting, sifting, and discovery of my vintage wares. While the hunt takes a lot of energy and time, it can be the most rewarding when you find that extra-special piece. It's so exciting to be surprised by items from the past. For instance, clothing had so much care and detail in the way it was made, and it's thrilling when I come across a fabulous print or a beautifully crafted dress. It makes all the rough and tough work worth it. It becomes even more fulfilling when I can show these treasures to the world and find them a home.
Fashion Fragile:
I don't know what it is, but I get kind of a
Moonrise Kingdom
vibe from looking through your gallery. Do you draw inspiration from pop culture or art? If so, which works stand out as particularly influential?
Jo:
I am so elated that you said that. While it is not by design, I have to admit that I love and feel incredibly influenced by all Wes Anderson films, my favorite being
The Royal Tenenbaums
. I have a great admiration for the past and films that reflect a certain time and style. When I'm taking photographs for the shop in particular, is when I feel these influences start to emerge. I usually have music playing in the background, ranging anywhere from
Lana Del Rey
to
The Mamas & the Papas
. It is here that I really begin to envision stylistic influences like Bridget Bardot, Edie Sedgwick, 1920s decadence, and '70s bohemia. Although I have a great admiration for the past, I also feel excited by modern art, fashion, and the here and now, so it is my every hope to blend these two ideas together.
August & Rudy links: Instagram, Facebook, & Twitter.