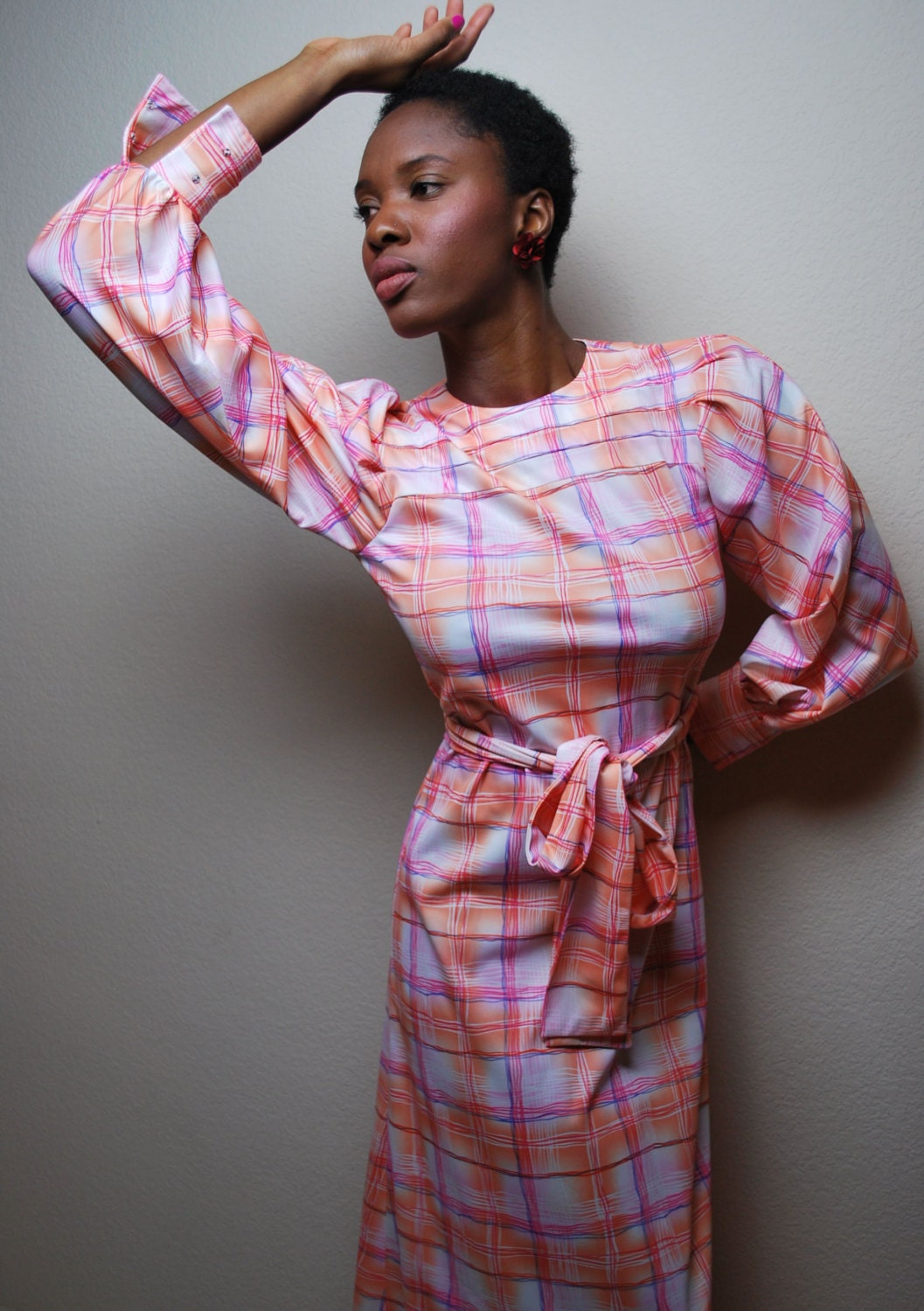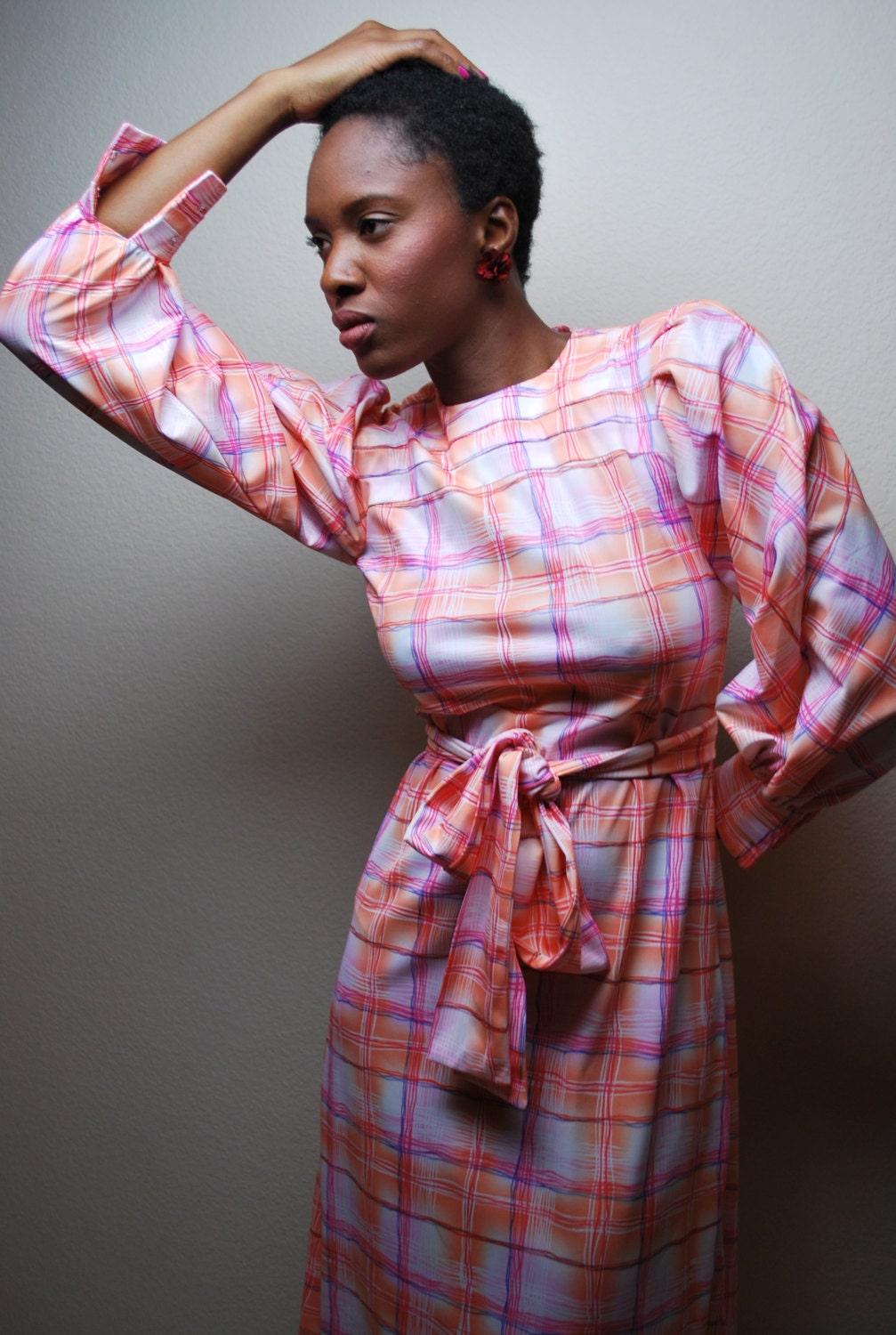 "You know the story: girl loves vintage, girl buys vintage, girl opens a shop and makes good." That's how Chana Luchiana describes the origin of
Girl With A Past Vintage
, her curated online boutique. She adds that GWAP satisfies her "craving for vintage glamour." My own encounter with the shop began when I was idly searching for '60s mod dresses on Etsy. The bold visuals (and affordable prices!) grabbed my attention, and I wanted to know more. Chana Luchiana agreed to indulge my curiosity by answering a few questions:
Fashion Fragile:
Something that struck me about Girl With A Past is your clear talent for modeling. From the listing photos I got the impression that you're a very confident person--is that true? How do you pick facial expressions and poses that will show off the clothes?
[Note: I incorrectly assumed that CL does the modeling; she's actually on the other side of the camera.]
Chana Luchiana:
Confidence is contagious. Therefore, I aim to capture the feeling of confidence through my listing photos. Through facial expression and positioning of the model we can incite a mood. I want consumers to adopt that mood (be it bold or demure) and relate to the pieces in a way that moves them to action; creating an optical experience that inspires them to say, "I want that dress."
FF:
Is there a specific period of fashion that particularly resonates with you? If so, why?
CL:
I love 1950s fashion and style. Here is where we started to see the iconic looks of the wasp waist with full skirt and the slim fitting pencil skirt and pencil line dresses. These looks worked for women of various shapes and sizes and can be portrayed as fun and flirty, chic, or super sexy--depending on how they are worn. I also appreciate the accessorizing we started to see during this era, i.e., hats, gloves, bags and brooch corsages. I am a sucker for those details.
FF:
What kind of woman are you most interested in having as a customer?
CL:
Everyone is welcomed. I've learned that it's less about me and more about the connection women feel to my shop. Girl With A Past is a venue for women to express their unique fashion points of view and tell a story through clothing. I admire women who understand the differences between a fleeting trend and classic style that stands the test of time.
Girl With A Past has a Facebook page, byyy the way.